It dawned on me recently. My wife and I have been watching the show "White Collar" on Hulu over the past couple of months, and now we're on the brink of completing the series. This fact made me immediately think about how I would have another show under my belt. Maybe it's the sense of closure, maybe it's just a deep-rooted need to finish what I start, but looking back at the past 20 years or so (so essentially my adult life), I've done this quite a bit, oftentimes tracking my progress. So, I thought I would share with you some of the journeys I've completed over the years.
Note: At the time of documenting, I had completed the items. That's not to say there weren't new ones after the fact that put me behind again.
PARKER'S HERITAGE
I'm a big whiskey enthusiast. Of the variations, my favorite continues to be bourbon. The Parker's Heritage collection from Heaven Hill Distillery is comprised of mostly bourbons, with a new and different release each year. Not only was it one of the first high-end and rare bourbons to get me into fine spirits, but it has a story behind it that makes it interesting. Couple that with the fact that once a year's release is depleted, it's gone for good–so it was important to me to try them all, which I talk about ad nauseam here. It didn't help that I got into the collection around the release of the 9th edition–so I needed to seek out 8 years' worth of releases to catch up. This year, Heaven Hill released the 14th edition.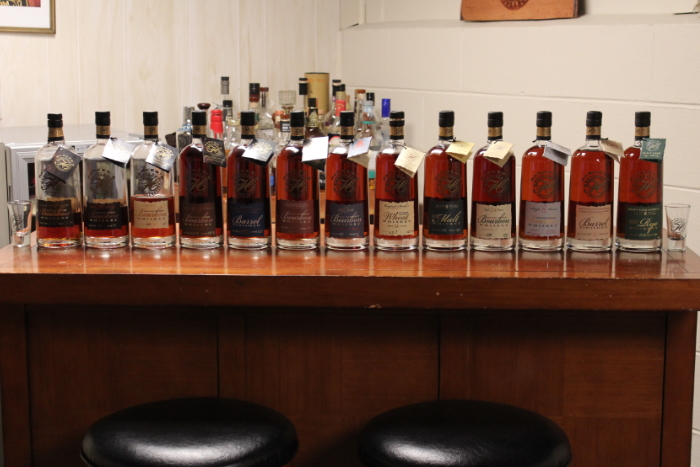 G HUGHES BBQ SAUCE
In 2017, I began following a very strict diet in combination with a workout routine that was even more strict. I had a goal of losing about 20 lbs of fat (which I did!). When eating all of the "right" foods, I found myself consuming a lot of the same, oftentimes boring meals (e.g., chicken, broccoli, rice, etc.). To help jazz things up a bit, I used hot sauce, mustard, and the like. BBQ sauces were just not in the equation because they're usually loaded with sugar. However, a friend of mine turned me on to G Hughes' offering of sauces, which are completely sugar free. We often joke that they're lying to us on the label because of how good and close to the real thing these sauces are. Unfortunately, only a couple flavors are available around me, so I had to look beyond my city's limits to get ahold of each kind. I'm so happy that I did. Even though at the time I had tried them all, it looks like there's yet another one they've released and now I must get (*sigh*).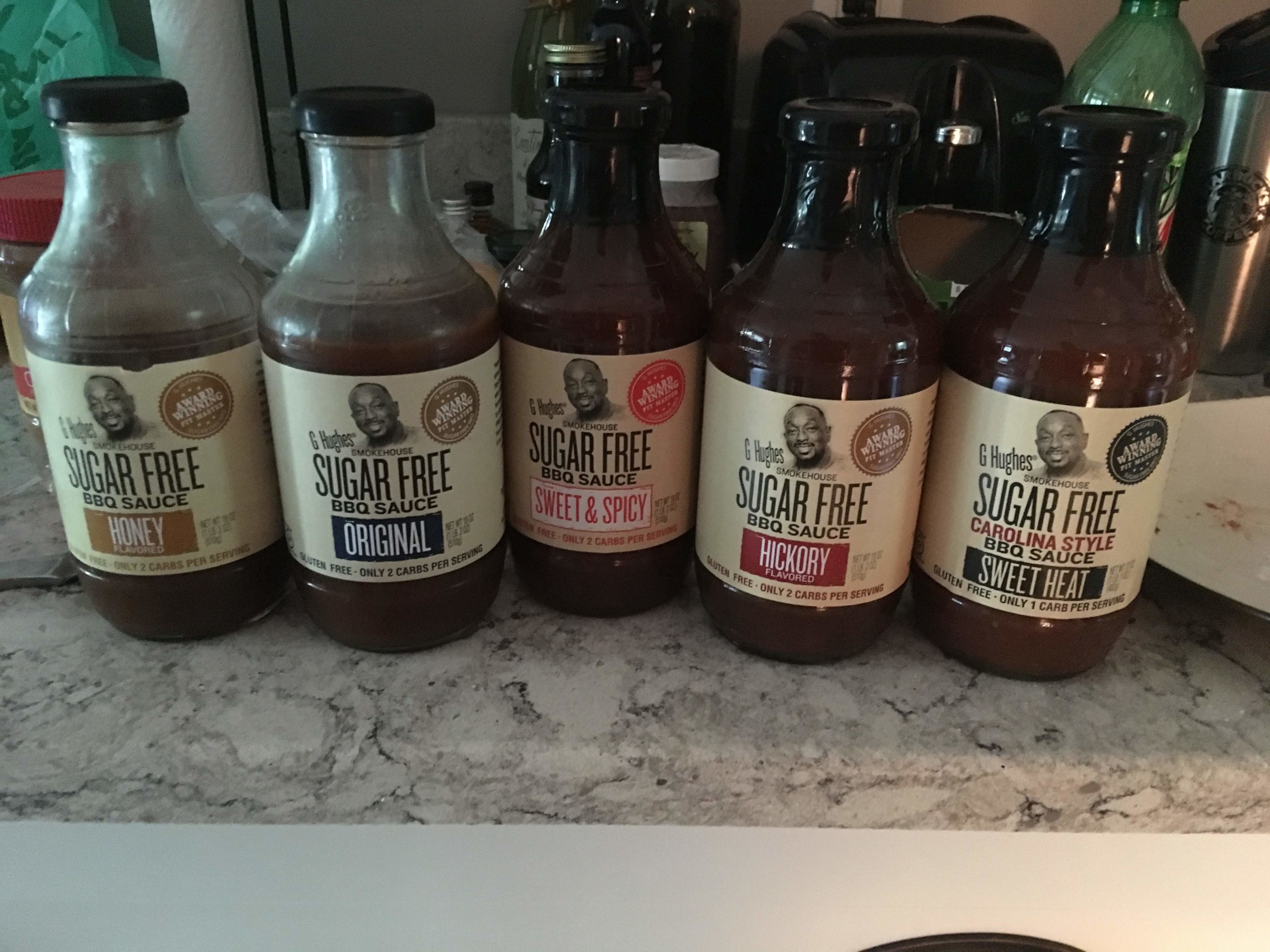 DINERS DRIVE-INS, AND DIVES
My dad and I loved this show. It started in 2006, shortly after I had graduated from college and while I was living at home with my parents. We would watch it every chance we got. We both love food, so to see Guy Fieri travel around the country and vet all of these great local places was exciting for us. As such, we made it a goal of ours to try to hit up as many of these restaurants as we could. I would argue this was probably my first time attempting something with a completist mindset. We started with places that were in our home state of New York, with the very first being The Eveready Diner in Hyde Park, NY. Since we also traveled to New York City fairly frequently, this was an easy one to visit on the way home. We often piggybacked on trips to try more and more restaurants. Others include Mo Gridder's BBQ in the Bronx and The Mad Greek diner, that we visited on our drive from Las Vegas to LA in 2008. Those were some great times, with great food and great company. We even gifted my dad the book in hopes we could keep it going as long as we could.
I moved out of the area in 2009 and Guy visited way more restaurants than we could keep up with, but we sure as hell tried. On a few one-off trips, like to visit my friend Mike in Baltimore, I visited restaurants that were on the show (e.g., The Blue Moon Cafe for their Cap'n Crunch French Toast). It was still a lot of fun, but I do miss those road trips with my dad.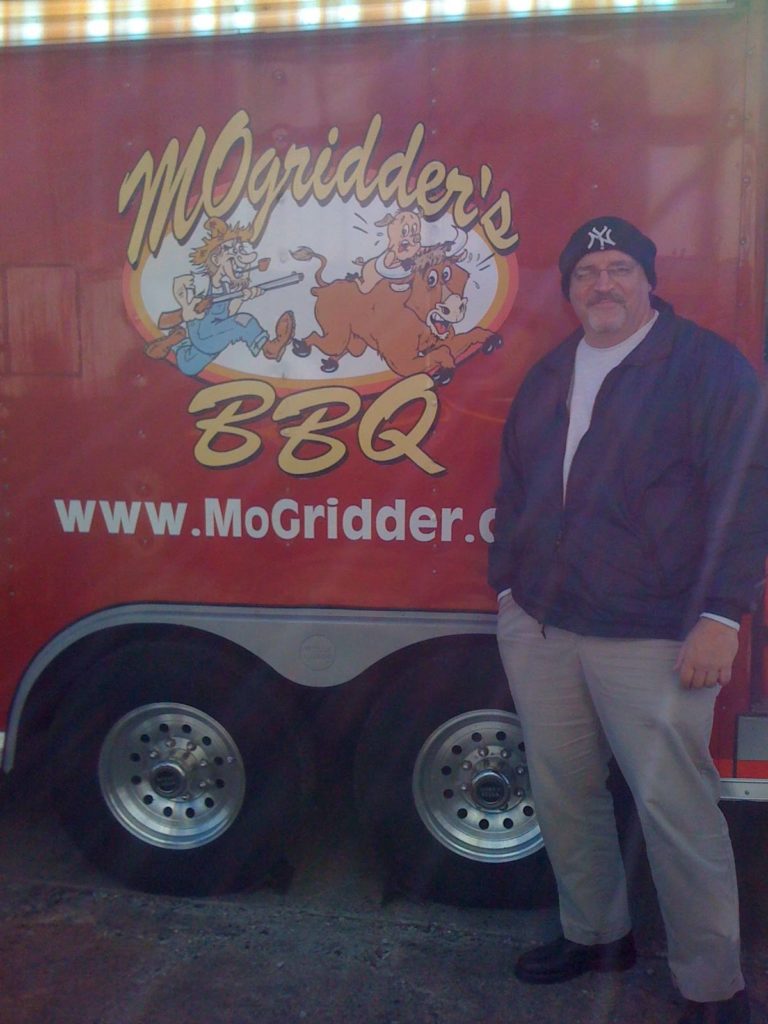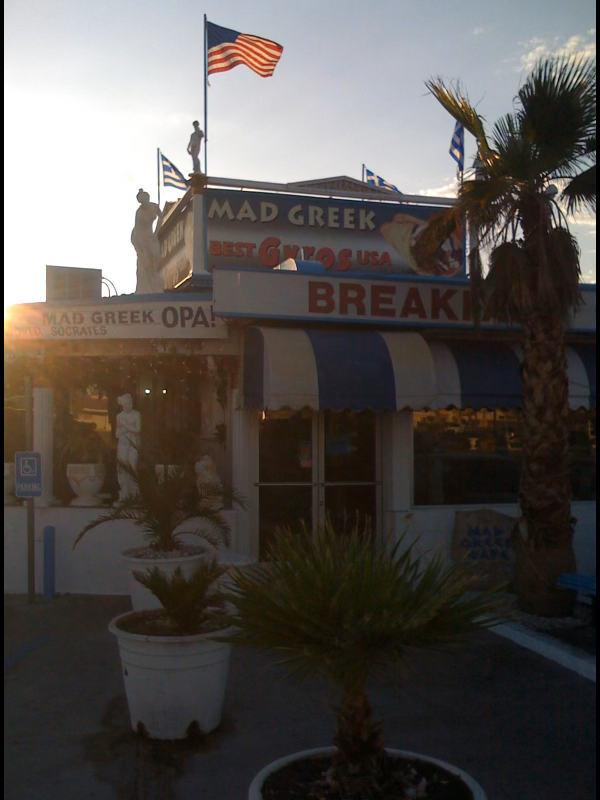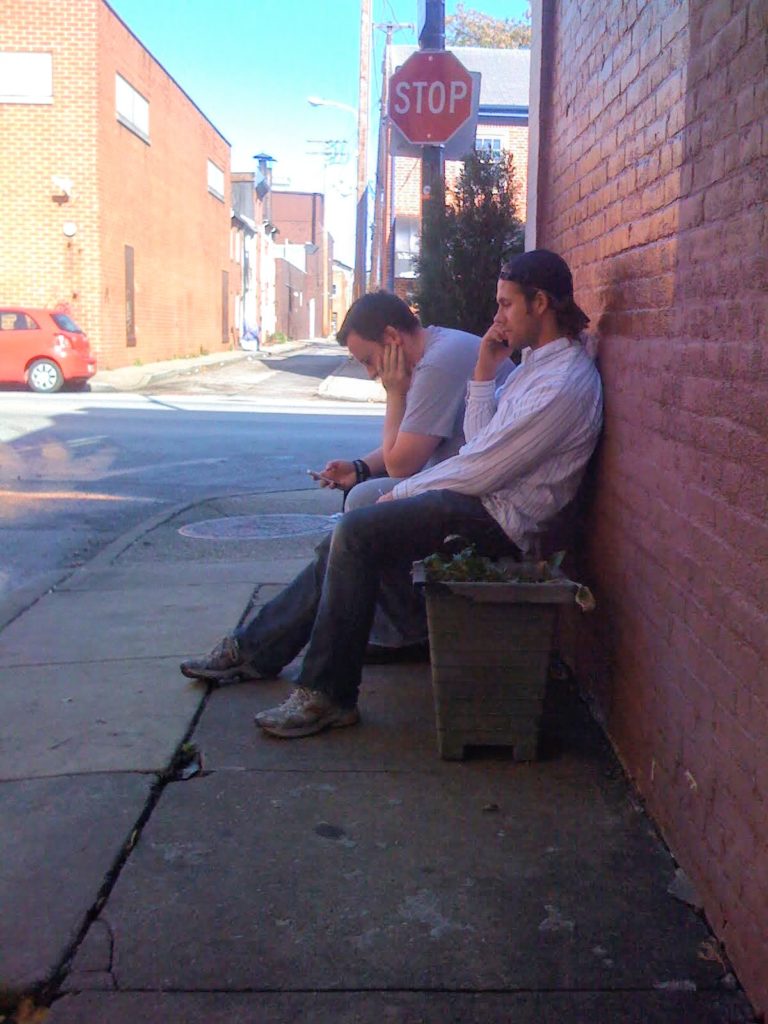 BROOKE AND JUBAL SECOND DATE UPDATE
This is a former radio segment originally on Movin 92.5 in Seattle,WA where listeners would call in to talk about how they went out on a date with another person and can't understand why they never got a callback or text after the date. The hosts, Brooke and Jubal, would call the person who ghosted the listener and say, "Listener called us and explained your first date, which sounded nice, and so they're wondering why you haven't returned any of the texts or calls for a second date." After usually being weirded out by the fact that a radio station was calling them, the person would inevitably explain what happened on the date and why they weren't calling back. Meanwhile, the listener who called in would be hanging out listening on the other line. After everything was explained, Jubal would tell the person that the listener was on the other line (further weirding them out). Then the two would either talk or duke it out. Sometimes the listener wouldn't even wait for Jubal's cue, and instead just interrupt the conversation to defend or explain themselves. Finally, each call concluded with Jubal asking the person if they would like to go on a second date with the listener and that the radio station would pay for it.
While the methods were a bit unorthodox, the concept is relatable, because I think a lot of people in the dating world who have been ghosted would love to know why. The stories and dates the people would talk about were damn interesting, like when one listener took the other on a mac and cheese spree to find out which restaurant had the best mac and cheese in the city. Actually, there I go again…even my example there is "completist" requiring that they hit up all of the restaurants that offer mac and cheese. Anyway, equally as interesting was the conversation that ensued after the reason the person wasn't calling back was revealed. Surprisingly, I would estimate an even split for people who would agree to go on a second date (because of a misunderstanding or just wanting to give a second chance after hearing the other side of the story), and those who had good reason not to call the listener back.
While the show debuted in 2011, I began listening in early 2018 when I was doing a fair bit of commuting. The episodes were just about the right length for me to complete at least two a day–and eventually I had completely caught up, which was a good feeling. These days, I believe Jubal has moved on to other adventures and a host by the name of Jeffrey works alongside Brooke on the segment. While I'm sure content is still very amusing, I too have moved on from this endeavor.
NEWBURY PARK PASTRIES
In the summer of 2018, my wife and I decided to finally remodel our kitchen. Trust me, it needed it. We got a recommendation from my wife's cousin for a great contractor, Scott–a person who had remodeled numerous kitchens and bathrooms, and whose craftsmanship and meticulousness was unparalleled. Needless to say, we were very pleased with the outcome.
Since Scott was working out of three rooms of our house (tools, equipment, etc.), it was fairly common for he and I to strike up a conversation. Oftentimes, we would talk about food and grilling, an which places we should each try. He turned me on to a place near one of his supply stores called "Pot Pies" by Newbury Park Pastries.
Now who doesn't love pot pies? They come in a variety of sizes with a variety of fillings and toppings. They're a blank canvas. However, despite their options and versatility, they're globally recognized, in general, as a comfort food, and not something you would typically want to get in the summertime.
But I don't subscribe to that. Who says you can't have dinner for breakfast? Who says cake has to be cut in squares or triangles? Just because something seems normal doesn't mean it's right or that it's the only way. So given my stance, I took Scott's advice and paid a visit to the small commercial kitchen/establishment, where I met the owner, Kate Schlenker.
Kate is a wonderful person. She has a background in the culinary arts and an appreciation for fine foods. As such, she will only work with quality ingredients in everything she makes, which, as a consumer, I also appreciate and gladly pay for. In the early stages of Kate's career, she produced and distributed homemade desserts to area restaurants who didn't necessarily have the capacity or desire to do so in-house. Over time, Kate perfected pot pie crusts and began to shift her focus in that direction, developing numerous staple and specialty offerings (weekly) to her customers. Much like my experience with Parker's Heritage, there were several I hadn't tried, so I took it upon myself to make it a goal to sample all of them. Fortunately, Kate offers both small and large pot pies, which made it easier and more affordable for me to contour my purchases to my situation that week. For example, if there was a pot pie that only I cared to try, I would by the small one, but if it was going to be a family meal, I would get the large one.
So what are some of the flavors of these pot pies, you ask?
Well, the four staple pot pies that are available each week are Chicken, Veggie, Shepherds, and Panang. The list of specialty pot pies is much, much longer. Here's my list of all of the pot pies I've tried so far, in the order I've tried them, followed by the ones I know Kate makes, but haven't yet tried.
Pot Pies I've Sampled
Chicken
Veggie
Shepherds
Mac and Cheese
Philly Cheesesteak
Panang
Lobster Mac and Cheese
Guinness and Steak
Panang with Chicken
BBQ Beef Brisket
Chicken Cordon Bleu
Bacon Double Cheeseburger
Chicken and Biscuit
Quiche
Chicken and Dumpling
Turkey Dinner
Crawfish Étouffée
Sausage, Onion, and Pepper
French Canadian Savory Tourtiere
Sea Amigos
Aussie
Ham and Scalloped Potatoes
Pot Pies I've Not Yet Sampled
Chicken Tarragon.
Chicken Enchilada.
Proper Pork
Shrimp Panang
Oh, and if you remember, I mentioned that Kate got her start with pastries and desserts–so she very frequently offers sweet pies, tarts, cakes, cookies, and the like alongside the savory pies. Again, all with the highest quality ingredients. In fact, as much as my wife and I enjoy her pot pies, we sometimes think her sweets are even better. Here's my list of what I've had (in order) and not yet had of those:
Desserts I've Sampled
Peanut Butter Pie
Rugelach – Raspberry, Strawberry, Poppy Seed, Orange Marmalade, Fig, Apricot, Morello Cherry, Grapefruit Marmalade
Vanilla Cheesecake with Chocolate Ganache
Apple Tart
Triple Berry
Biscotti – Lime Cashew Biscotti with Chocolate Drizzle, Almond Biscotti, Malted Milk Chocolate Almond Biscotti
Banana Cream Pie
Key Lime Pie
Chocolate Caramel Tart
Vanilla Cheesecake with Chocolate Ganache and Strawberry Topping
Creme Brûlée
Mocha Chunk Cheesecake
Lemon Raspberry Tart
Carrot Cake Tart
Cherry Cheesecake Tart
Strawberry Rhubarb Tart
Cherry Tart
Blueberry Cheesecake Tart
Apple Bavarian Tart
Strawberry Shortcake with Whipped Cream
Raspberry Cheesecake with Whipped Cream
Vanilla Cheesecake with Strawberry Topping
Coconut Cream Pie
Lemon Tart
Cherry Cheesecake Tart
Black Raspberry Cheesecake Tart
Chocolate Cream Pie
Cranberry-Orange Bread
Strawberry Chocolate Silk Pie
Chocolate Cherry Tart
Chocolate-Mint Brownies
Irish Creme Cheesecake
Chocolate Pecan Pie
Peanut Butter Brownies
Lemon Cream Pie
Triple Berry Cream Pie
Lemon Crème Brûlée
Raspberry Lime Cheesecake
Cranberry Orange Pound Cake
Yuzu Meringue Tart
Oreo Brownie
Desserts I've Not Yet Sampled
Chocolate Cherry Cheesecake Tart
S'mores Brownie
Now simple lists can't possibly do these pot pies or desserts justice, so here are a plethora of pictures I've compiled over the years.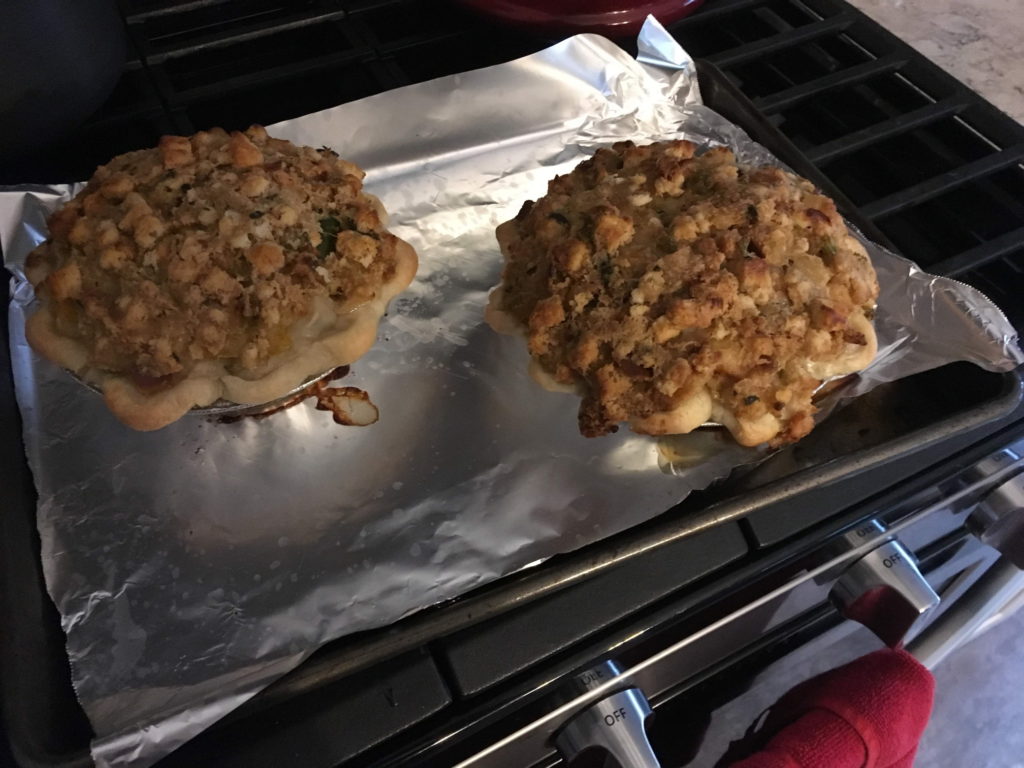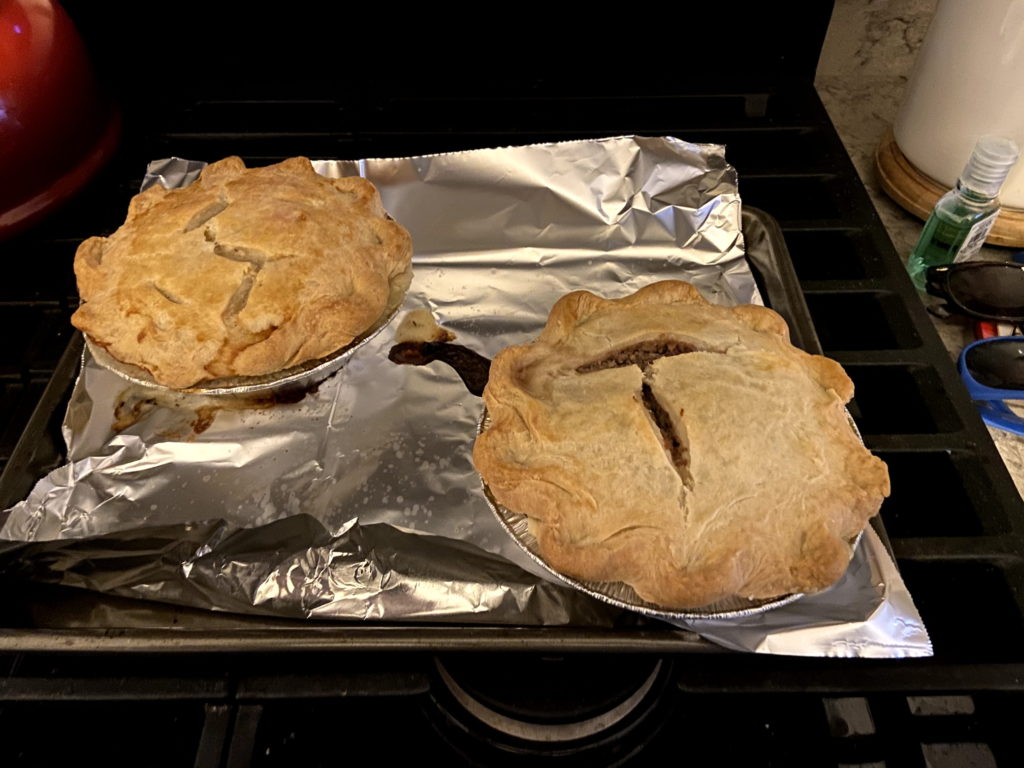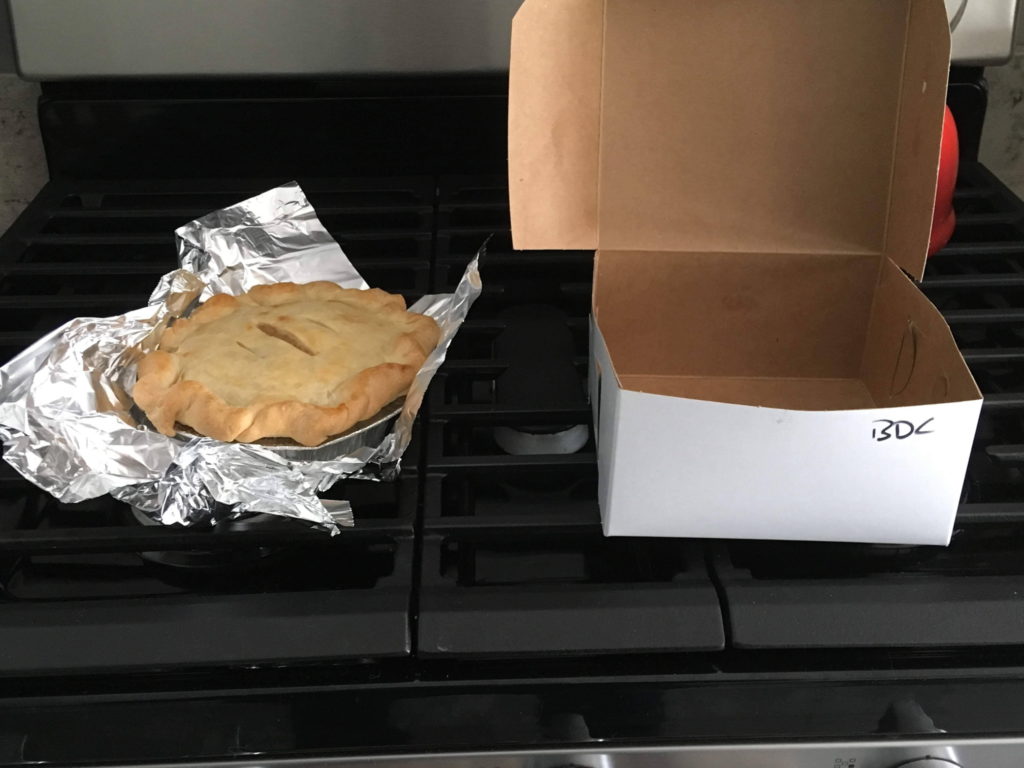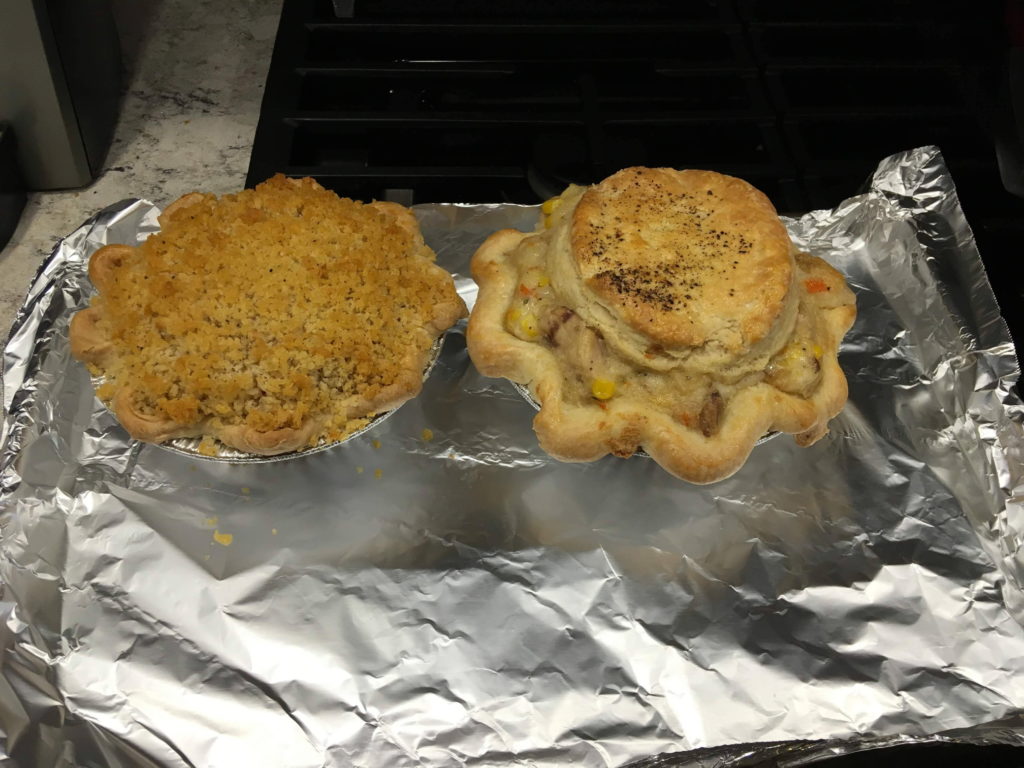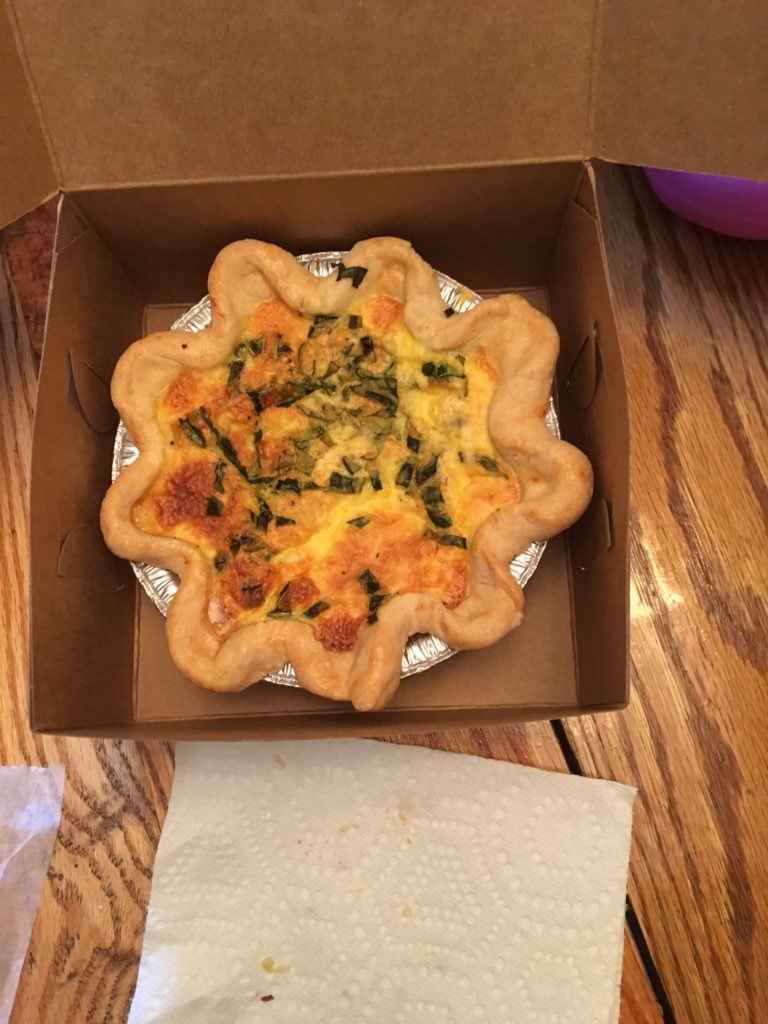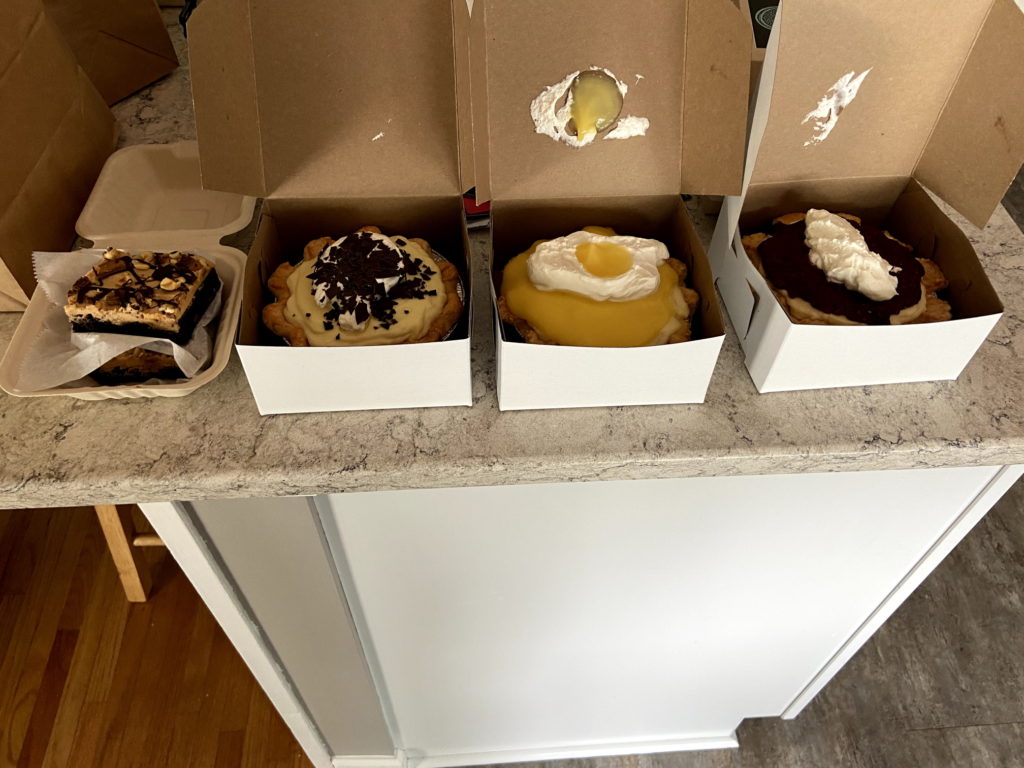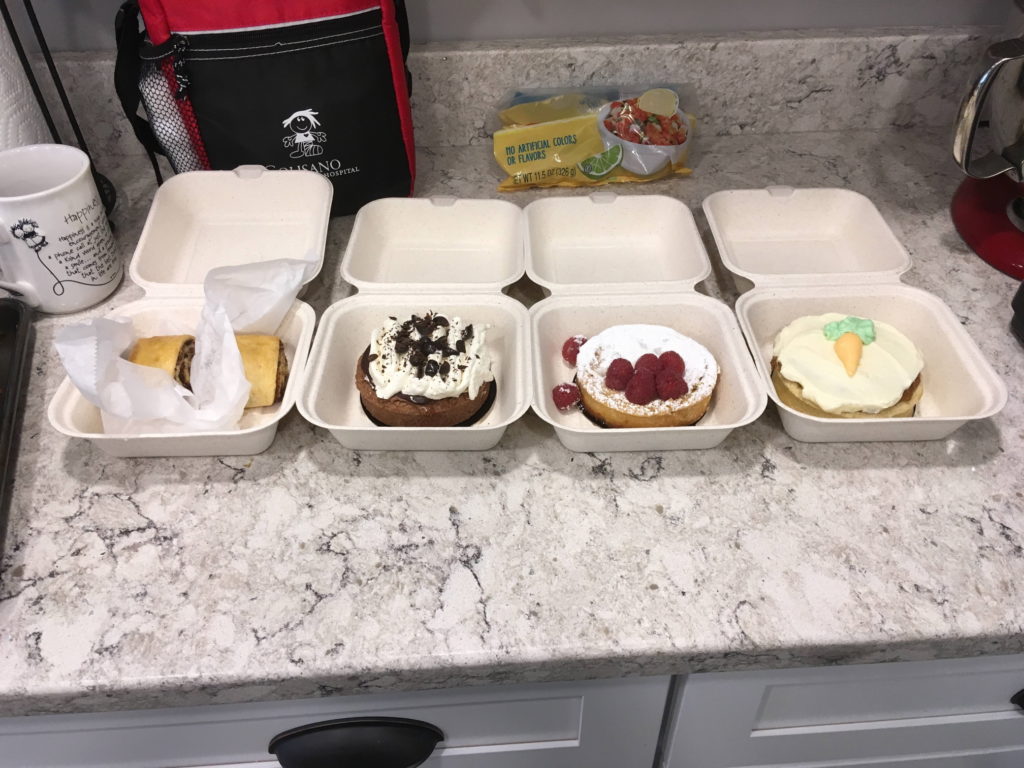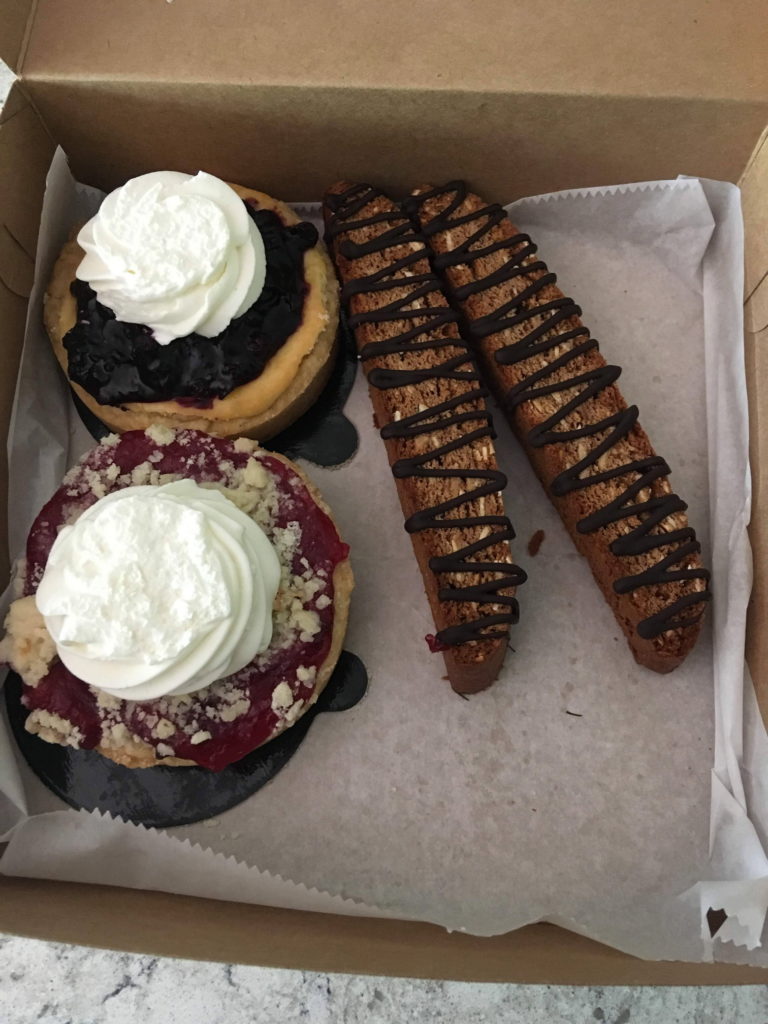 UTICA GREENS
Utica Greens (or "Greens" if you're in Utica) are simply one of my favorite foods. Created in and popularized by Joe Morelle in Utica, NY, this dish is a combination of escarole, cheese, peppers, breadcrumbs, potatoes, and other wonderful ingredients. If you were to visit any Italian restaurant in Utica, the changes are high that they would have their version of Utica Greens on the menu. I've written about my favorite place to get Utica Greens along with a recipe I use when making them at home here.
That's part of the problem. Now that I no longer live in Utica, if I want them, I have to make them myself. Granted, I still live in New York, so periodically, restaurants around the state will offer Utica Greens as a special. Of course, the completist in me needs to place an order every time I see them somewhere. Each time, I think I'm going to taste the real thing, and unfortunately, each time I'm let down. It's nothing against the restaurants, and it's not that they've tasted bad, it's just that they've not been the Utica Greens that I know and love (and I like to think that the ones I'm accustomed to are the real deal). Alas, I share with you some photos of my journey trying Utica Greens from around the state.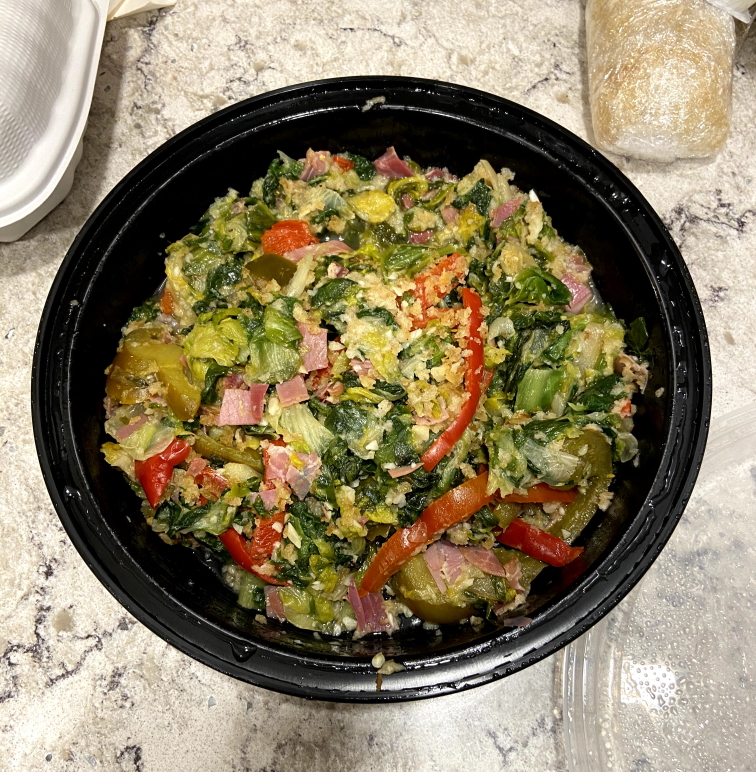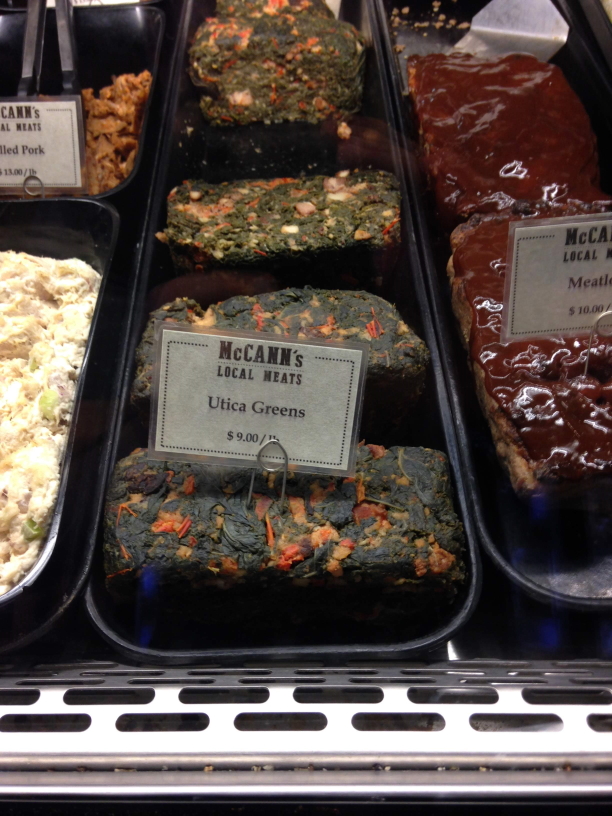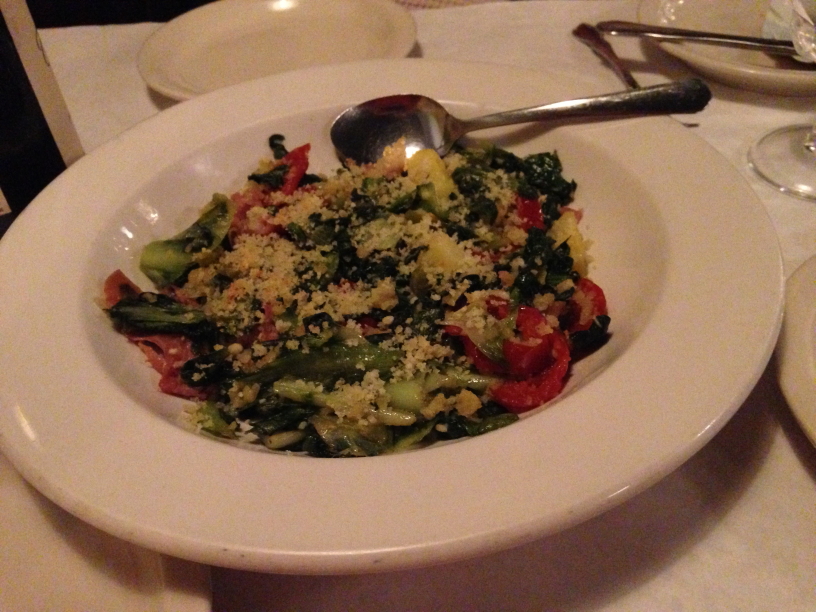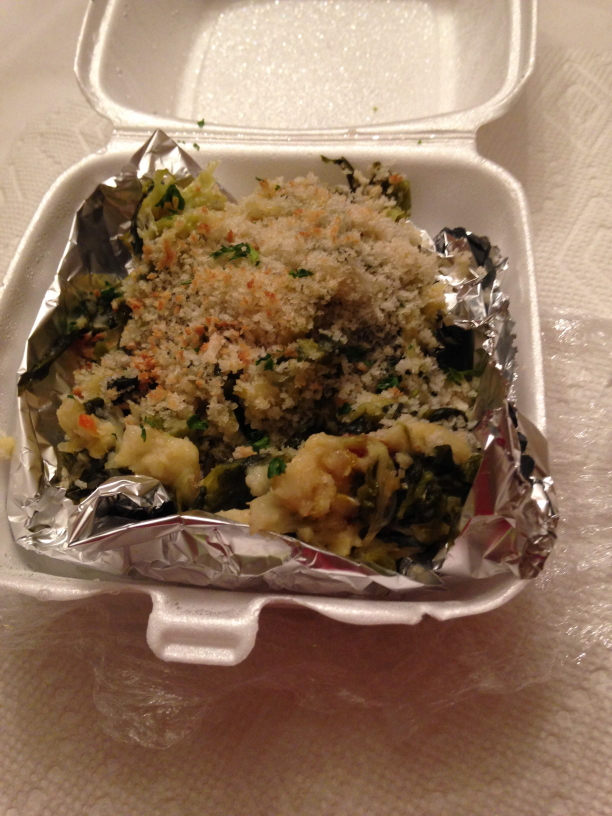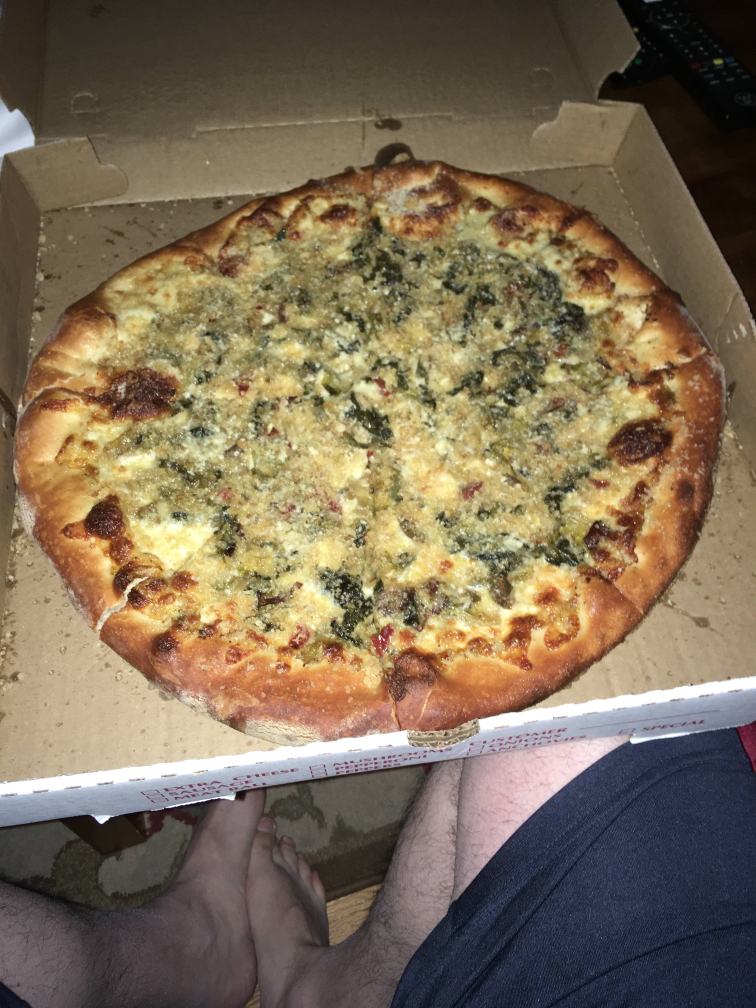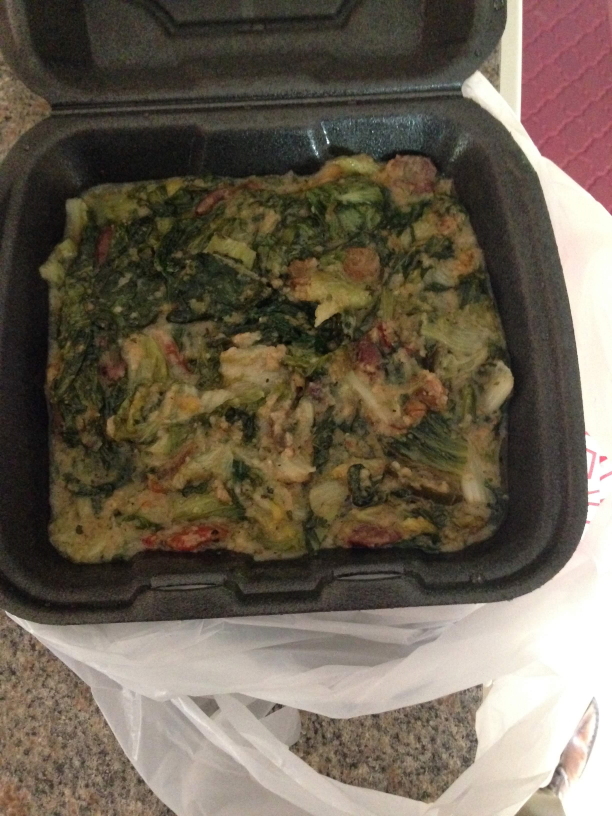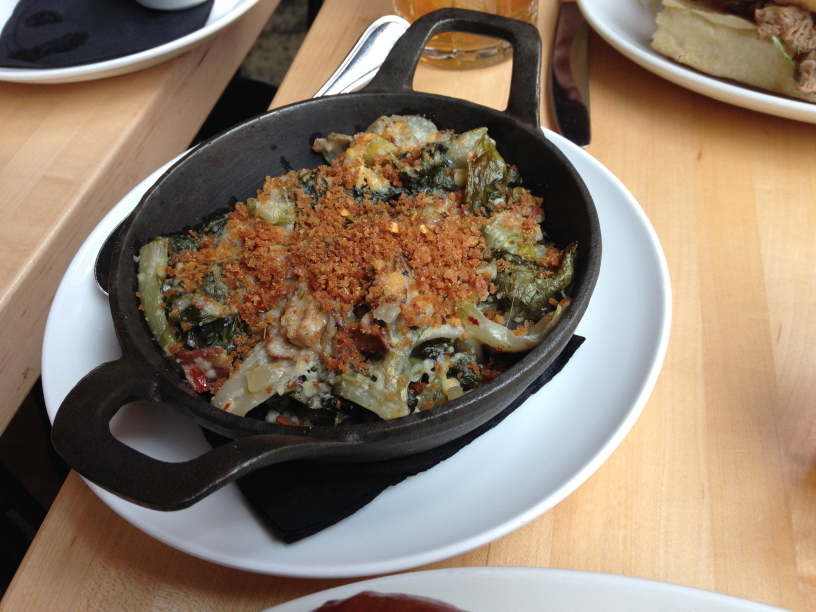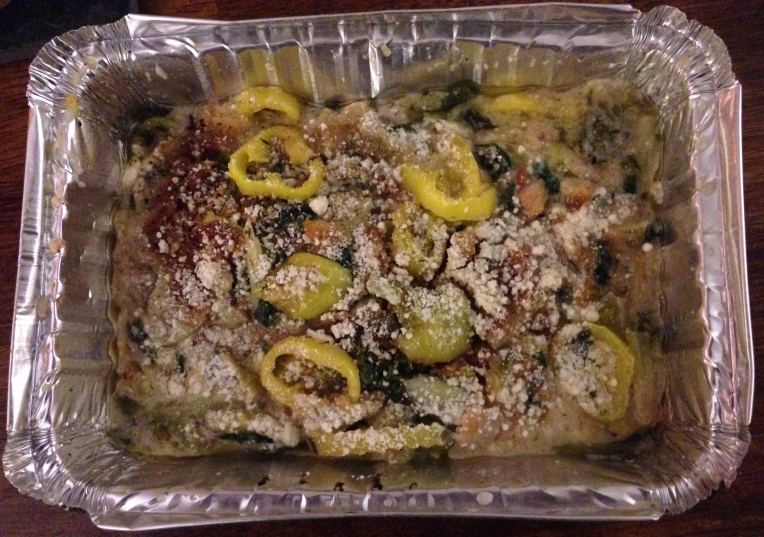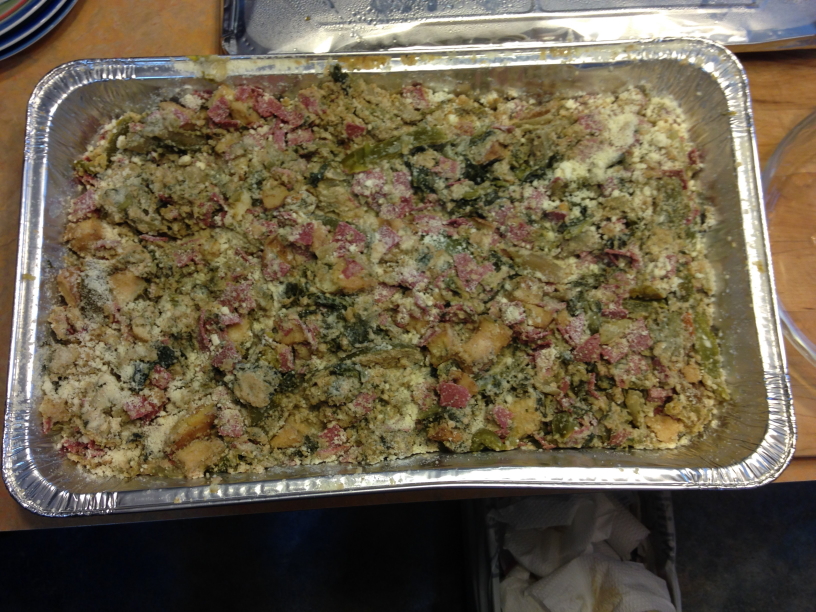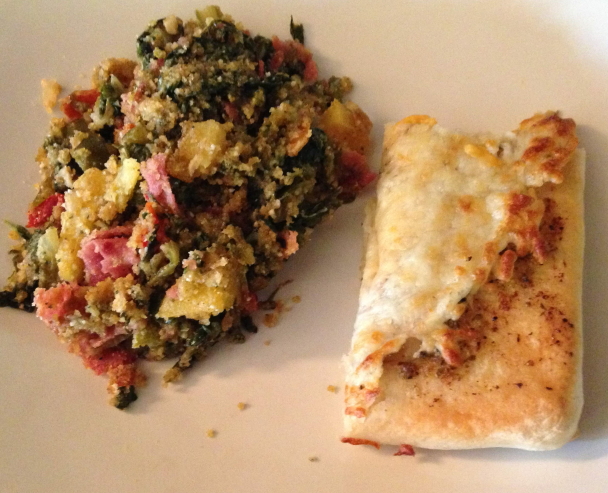 TV SHOWS
Who doesn't have their favorite TV shows that they could watch over and over? I know I have my share. Generally speaking, if I can get into a show within three episodes, I tend to follow the series all the way through. I've compiled a list of the shows I've completed here, in the order I've completed them.
The Office
Entourage
Friends
House
Silicon Valley
Modern Family
Breaking Bad
Girls
Catastrophe
You
Cobra Kai
Jack Ryan
Love
Workin' Moms
Master of None
Below Deck
Below Deck Mediterranean
Suits
The Good Wife
American Crime
Everything Sucks!
Sneaky Pete
I'm Sorry
Million Dollar Listing
Imposters
Shameless
A Teacher
Schitt's Creek
White Collar